Hello!
I'm
Zach Cameron,

a web designer and developer based in San Diego.

I love building for the web because it's a great blend of design and development. I've been doing it professionally since 2018, but my interest extends back to the dial-up days, when I hand-coded a Pokémon fan site as a summer camp project. Since then, I've also done some game design, computer programming, mobile app development, and even 3d modeling.

In the end, what excites me is a new problem to be solved and a good toolkit to solve it.

Before taking paternity leave late last year, I worked as the Lead Designer and Developer at Runningfish. These days, I'm enjoying time with my wife and 2 kids: going to the park, taking a walk, or just reading at home.

When I do get a bit of free time, you'll find me playing tabletop games, cooking, hiking, or tasting local beers. I'm also a fan of good coffee, sci-fi, indie pop music, and hot tubs.

Think I'd make a good addition to your team? Let's talk.
Or, you can find my resume here.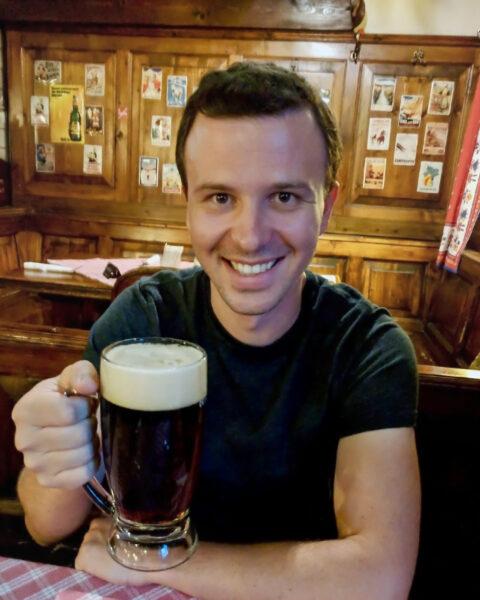 Enjoying a beer in Vienna, Austria.