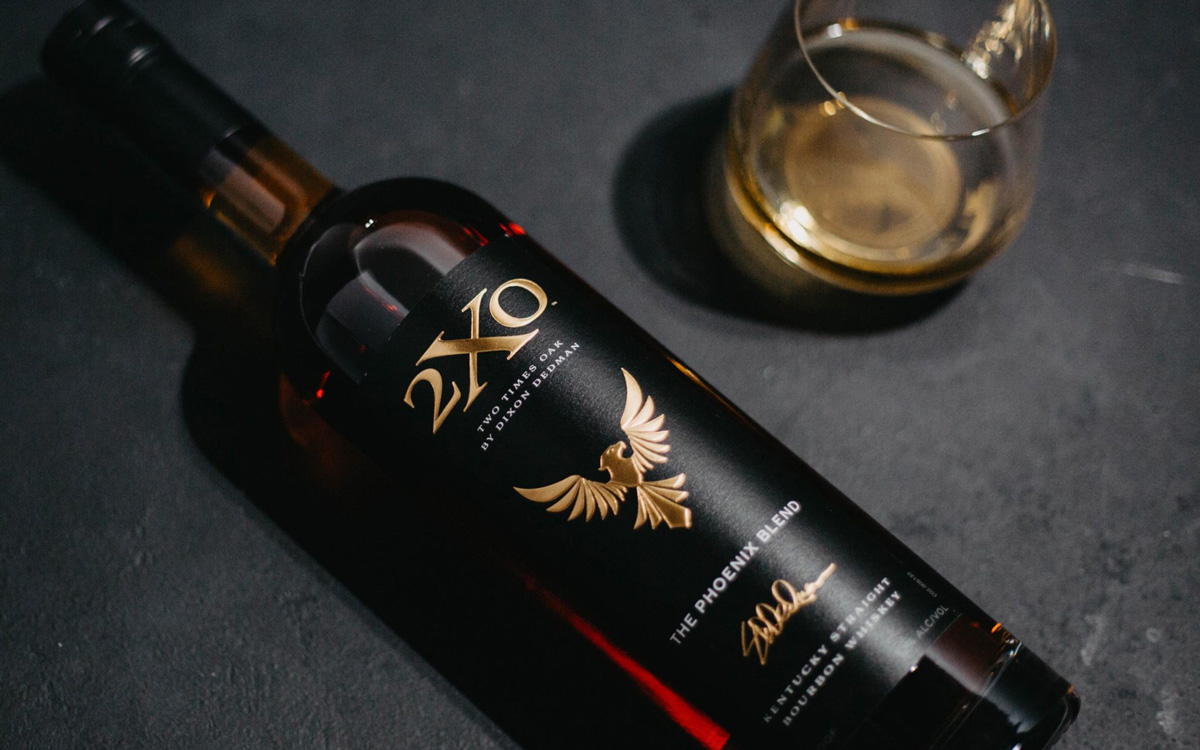 branding and Shopify development for a new liquor brand
You Booze is a new online brand and storefront for a local high-end liquor store. Specializing in rare whiskeys and tequilas, it has to compete with established brands like Drizly, Total Wine, Sip Whiskey, and more. We worked with You Booze to differentiate the brand from competitors with a friendly, easygoing tone. As the Lead Designer and Developer at Runningfish, I managed the brand's development from start to finish; I was also the primary developer on the custom Shopify theme we built.
Branding
Logo Design
Web Design
Shopify Development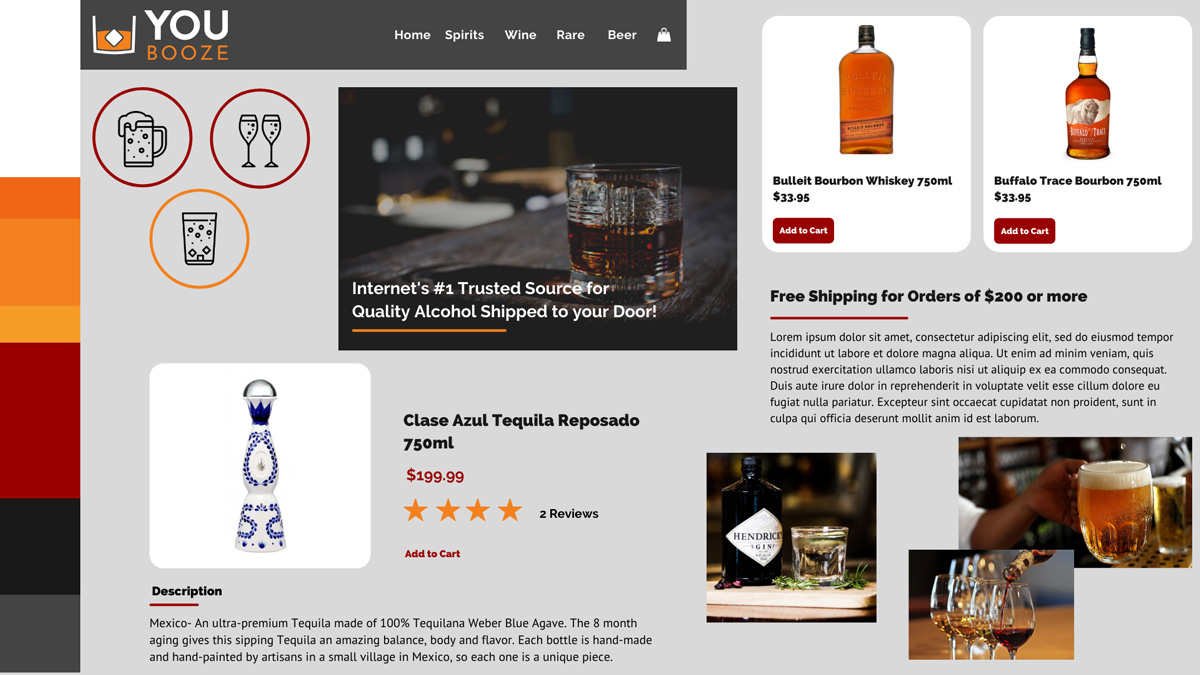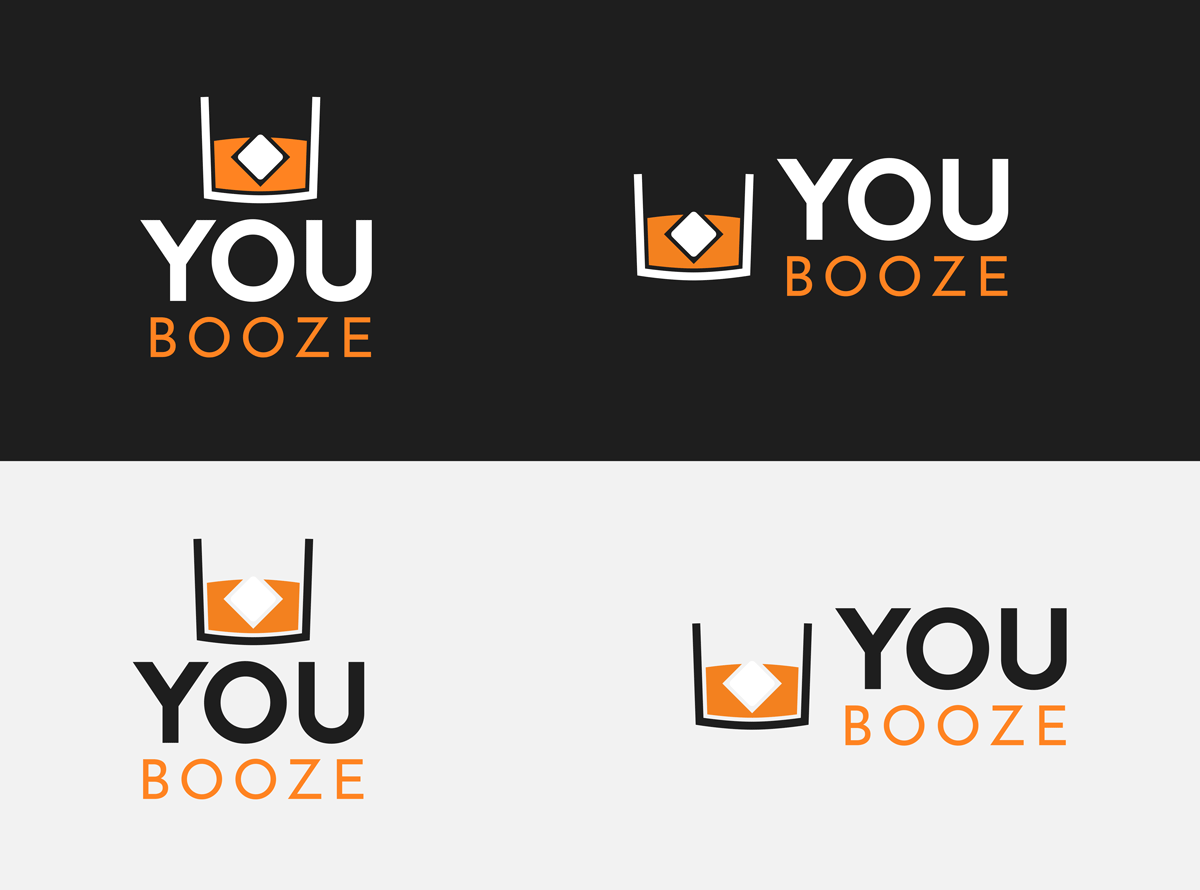 Brand Development
The name "You Booze" evokes a dive-bar feel, which we wanted to echo in the branding. Most of our branding work centered around finding a visual language that was reliable but not snobbish. I also designed a new logo that puts the core product front and center.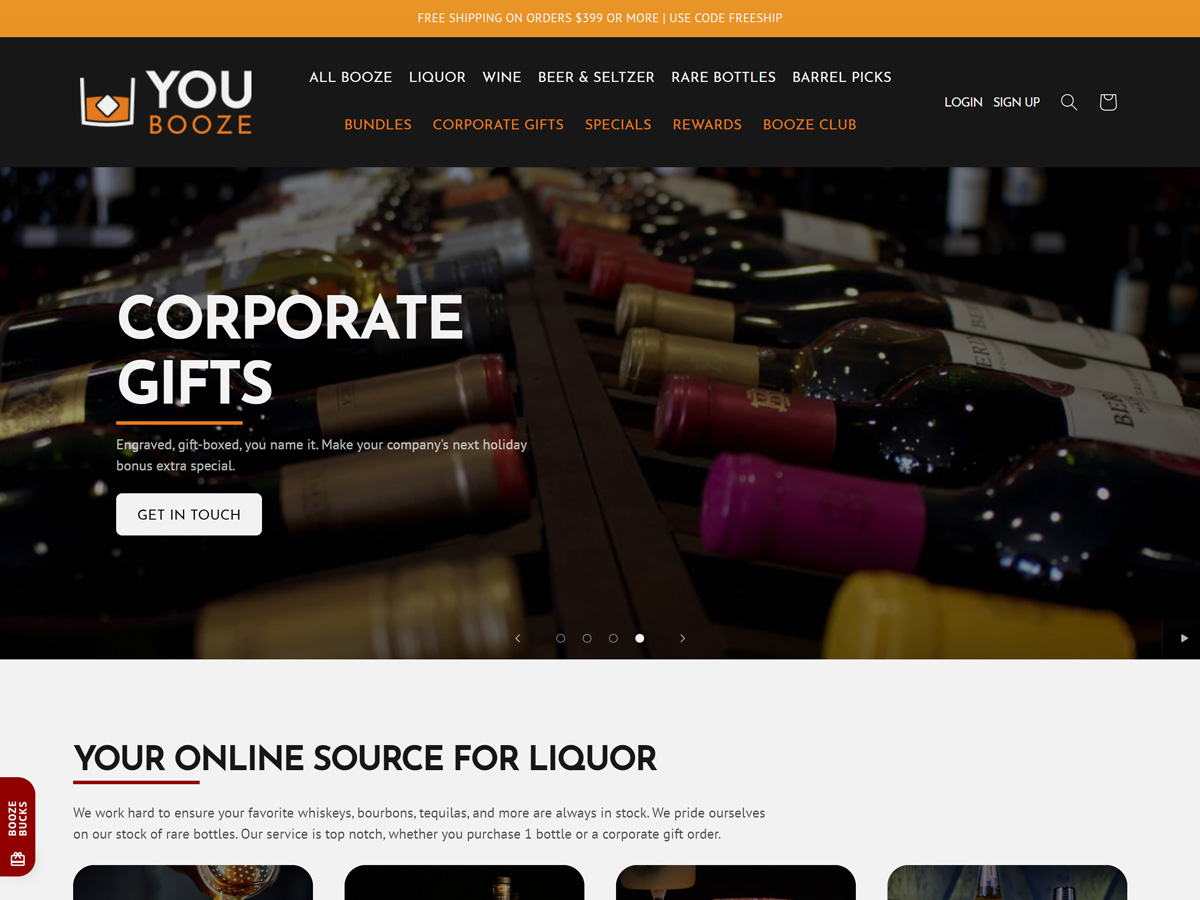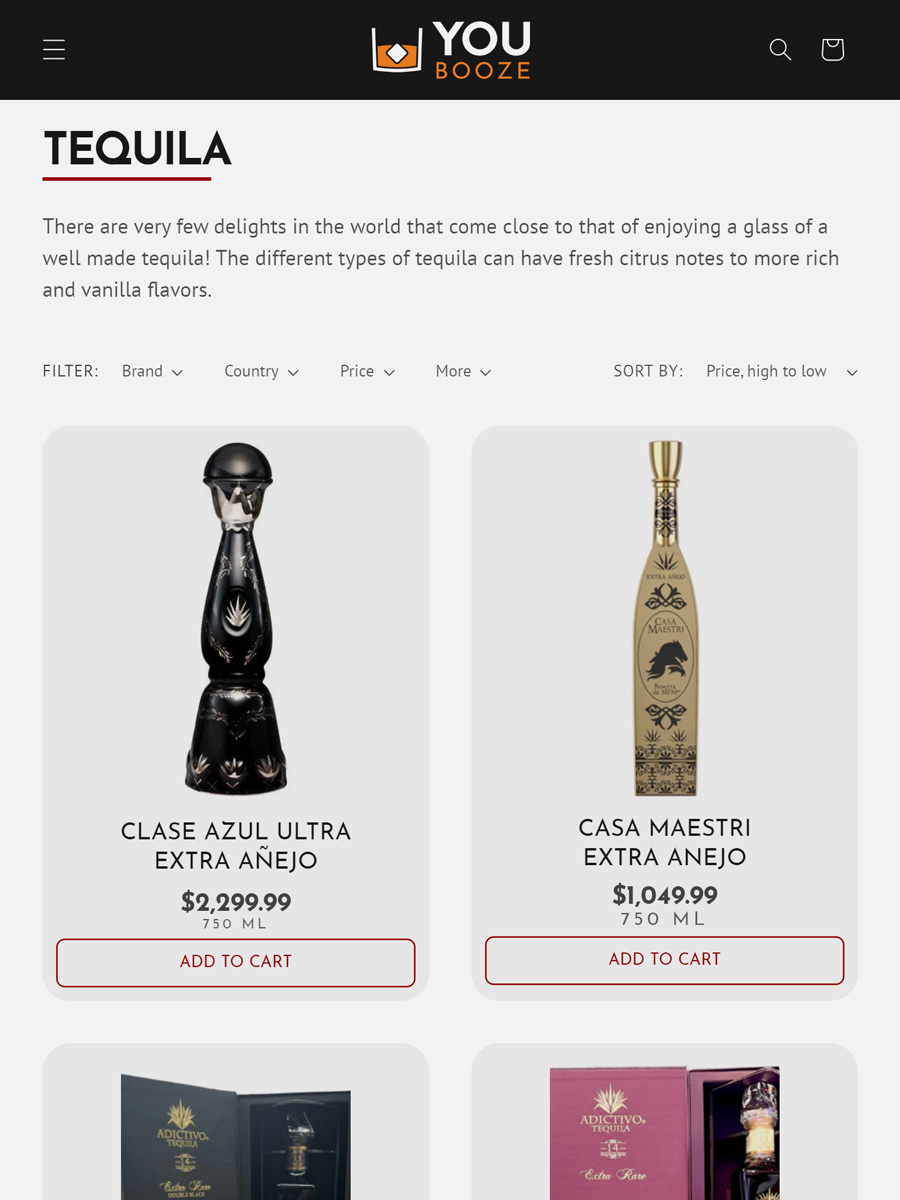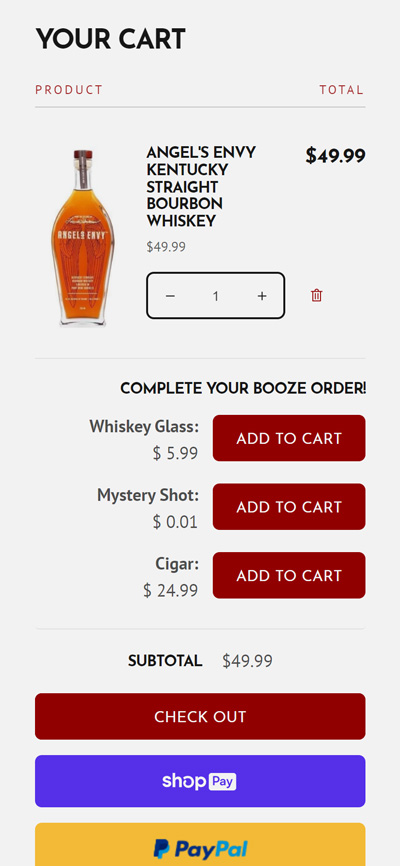 Shopify Theme
Using Shopify's own Dawn theme as a base, I built a custom theme using Liquid, CSS, and JavaScript. After the initial theme and content were approved, I moved on to add extended functionality such as loyalty points, upsells, custom product metadata, and more.